Biography
Jasmine graduated from the University of Missouri-Kansas City School of Law in 2009. Between 2009 and 2014, she worked as a commercial litigation associate at Polsinelli, P.C, an Am Law 100 firm ranked #69 in the United States, where she litigated civil and commercial matters in federal and state courts nationwide, significantly assisting in securing an $87,000,000 settlement in favor of an antitrust plaintiff class of LCD screen purchasers. In 2014, Jasmine became in-house legal counsel for Hallmark Cards, Inc. and its subsidiary, Crayola, LLC, where she worked in the areas of personal injury defense, intellectual property licensing, and commercial transactions.
In 2018, Jasmine left the corporate world to become a Plaintiffs' attorney and opened her solo practice, The Law Office of Jasmine Abou-Kassem, LLC, where she currently represents plaintiffs in the areas of personal injury, employment discrimination, and civil rights. These areas of law cover claims arising out of circumstances such as:
Premises liability (Slip and fall).
Auto accidents.
Product liability.
Medical malpractice.
Injuries caused by the negligence of professional service providers, such as medical malpractice, or nursing home negligence.
Sexual Harassment.
Discrimination in employment, government, housing, lending, and places of public accommodations based on race, color, religion, national origin, ancestry, sex, disability, age, and familial status.
Unlawful detention, false arrest, use of excessive or deadly force, and racial profiling.
Insurance coverage disputes relating to the foregoing types of cases.
Jasmine uses the knowledge and skills she developed working with corporate clients as a defense attorney to strategically fight for the rights of plaintiffs who are injured by the actions of others. Jasmine's aggressive approach to litigation has enabled her to obtain favorable outcomes for clients against companies and organizations such as The Hershey Company, Cerner Corporation/Oracle, The Hays, Kansas Police Department, the Kansas City, Missouri Police Department, The Kansas City Ballet, PetSmart, Trader Joe's, the City of Gardner, KS, the City of Kansas City, Missouri, among others.
The daughter of a single, immigrant mother, Jasmine enjoys giving back to organizations like those her family relied on, such as Operation Breakthrough, where she sits on the Advisory (Fundraising) Board. Jasmine also serves as a Commissioner on the City of Kansas City's Human Rights Commission and chairs the Task Force on Religion, a group of inter-faith community leaders committed to combating religious and ethnic xenophobia in Kansas City.
Jasmine is licensed in the States of Kansas and Missouri, and in the U.S. District Courts for the Western District of Missouri and the District of Kansas.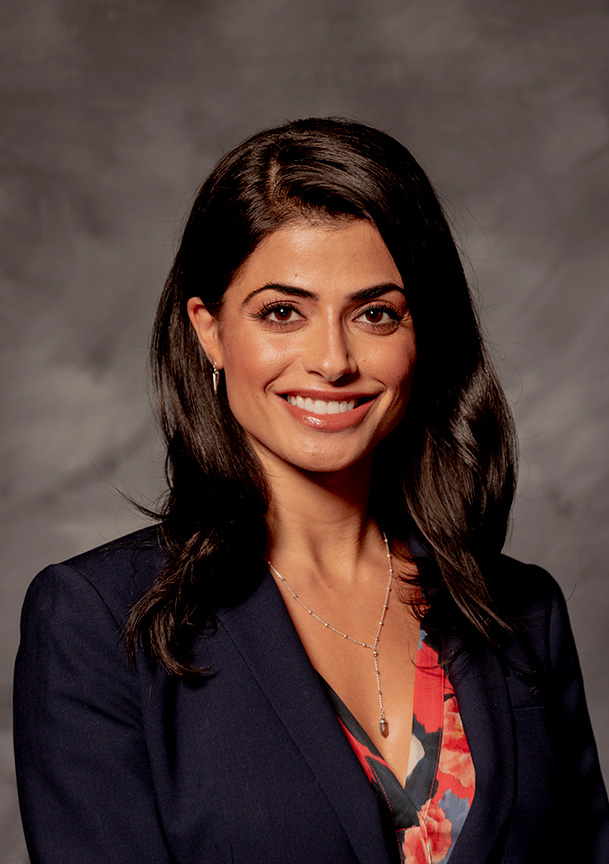 Community & Leadership
Operation Breakthrough Advisory Board member and volunteer (2010-present)
Kansas City Volunteer Lawyers & Accountants for the Arts Attorney Volunteer (2014-2019)
KCMBA Leadership Academy (2014)
Lawyers Association of Kansas City, Missouri, Young Lawyers Section, Board of Directors member (2010-2012)
City of Kansas City, Missouri's Commission on Human Rights, Commissioner (2021-present)
Publications & Presentations
Authored How Final Do You Want it to Be? Recent Change to American Arbitration Association Rules Allows for Appeals in Certain Cases, published online by Polsinelli, P.C. and JD Supra, February 4, 2014.
Authored Enforcing Your Arbitration Agreement: Why, How, and Whether, published online by Polsinelli, P.C. and JD Supra, October 2013.
Co-presented session on Best Practices for Email, at Inergy, L.P., Kansas City, MO on 2/21/2012.
Co-presented session on Best Practices for Email at Burns & McDonell, Kansas City, MO on 4/13/2010.
Guest speaker at Kansas University School of Law Human Rights Symposium, 2/10/2011.
Served as a panel member for session on the topic of "Islam in America" presented at Shook, Hardy & Bacon, L.L.P., Kansas City, MO, on 1/10/2011.
Co-authored article on Why the Oklahoma Ban on Shariah Law is Unconstitutional, published online with the MWC News, Counterpunch, and in the Arab News on 11/10/2010.
Authored Timing is Everything: Recent Amendments to the Federal Rules of Civil Procedure, published in the Kansas Defense Journal, Winter 2010.
Bar Association Memberships
Kansas City Metropolitan Bar Association member (2009-present)
Kansas Bar Association member (2010-present)
Association of Women Lawyers member (2017-present)